Hi.

OK, by the law of averages, sometime soon we should run into a celebrity here in Nepal!

(Each picture here is from the newspaper article linked to above it.)


Maybe it will be Prince Harry!
We already missed:
...the Danish crown prince, but we were on vacation then!
However, Benedict Cumberbatch was here right after we came back!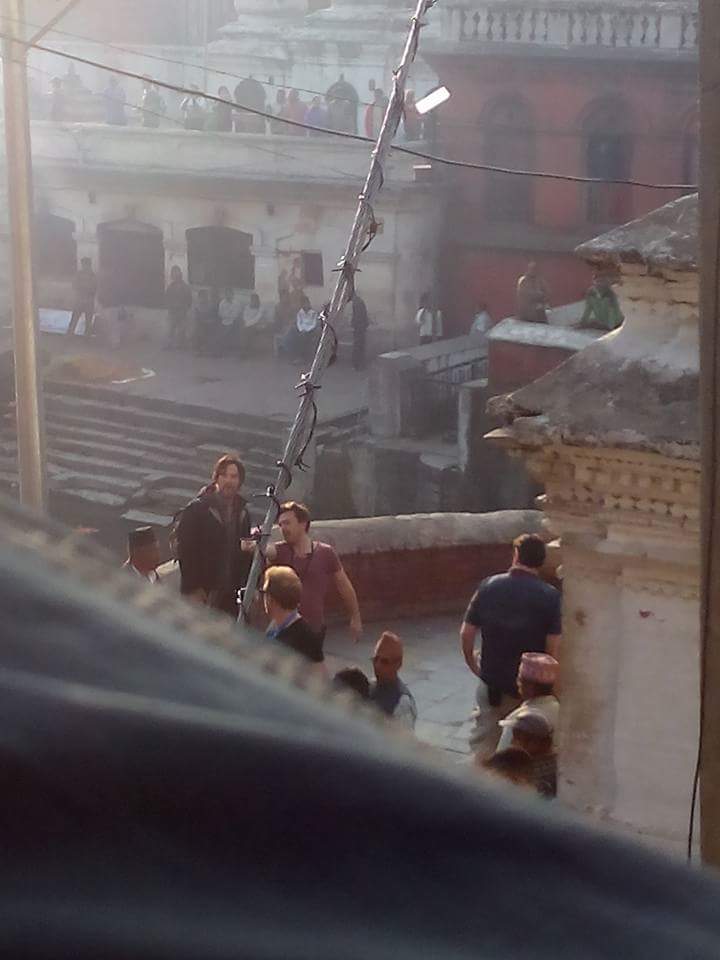 This picture from the article is from Prayush Khadka, Twitter @technicalyright.
He was shooting a Dr. Strange movie. We would have been in Kathmandu that day
if there wasn't a fuel crisis! Now we have to limit our "Town Days."

We have seen a Nepali movie being made at the spot in the photo some time ago, but of course I can't find the pics! I know we saw Nepali celebrities, but we don't know who they were!
There was a traffic jam so I was able to get some nice photos.
Well, maybe I'll run across them sometime.
Anyway, this link shows Benedict in places where we often walk. I usually don't pay attention to the people walking by, unless they are really noticeable--and some are (!),
but now I'm going to pay attention!
This picture, from this above article,
was taken very close to here:
Of course, I have pictures of that exact spot, but I'll never find them!
This Ace Holidays post has a nice article with pics of celebs who have been here,
some of whom have been here since we've been here:
http://www.ace-holidays.com/hollywood-celebrities-who-visited-nepal/
Susan Sarandon came after the earthquake:
http://www.dailymail.co.uk/tvshowbiz/article-3095193/Susan-Sarandon-68-volunteers-earthquake-hit-Nepal-following-painful-split-boyfriend-five-years.html
How fun to have run into one of them while walking around!
Would we have asked for their autographs? Hmmm...would you?
Stay tuned for Part 2, when I'll tell you more...!
Have you seen any celebrities in person?
Please continue to pray for Nepal and all the troubles here. Thanks.
We're praying for all of you!
At the hospital, Ramon has worked with ADRA Japan's Cleft Palate Repair Team
and Hong Kong Adventist Hospital's ENT Team.
We thank them for coming and helping those in need.
Have a nice day!